Parts of Four
Regular price
Sale price
$1,190.00
Unit price
per
Sale
Sold out
Sistema Ring Mega Pavé, 9mm, 1101-10-KA+DIA
The Sistema series is first family within Parts of Four. As a mode of creation it expresses the core principle of P/4 which is modularity. The "body" and "insert" are separate parts joined together with pins. This leaves endless possibilities for iteration of material and form combinations.
Mega Pavé
P/4 Mega Pavé is an extreme approach to stone setting. Breaking traditional norms these diamond slivers are individually dug into the wax master of each item before casting.
Natural Variation
This item is made with a naturally occurring element and will vary from the photograph you see. Each piece is unique and this is what makes it special
KA:BLACK STERLING. Black Sterling is a surface oxidation of sterling silver. This finish may fade over time, which can be considered an enhancement. Please note that Black Sterling tends to appear darker in photograph than in person.
DIA:ROUGH DIAMOND. The stones used in this item are cuts of diamond material that are removed from a larger chunk of diamond as they are attempting to get to the perfect diamond in the center. Each stone fragment and shape are absolutely unique.
ONE-OF-A-KIND
HANDMADE IN INDONESIA
*PLEASE INQUIRE ABOUT SPECIAL ORDERS (6 WEEKS LEAD TIME)
Inquire
Share
View full details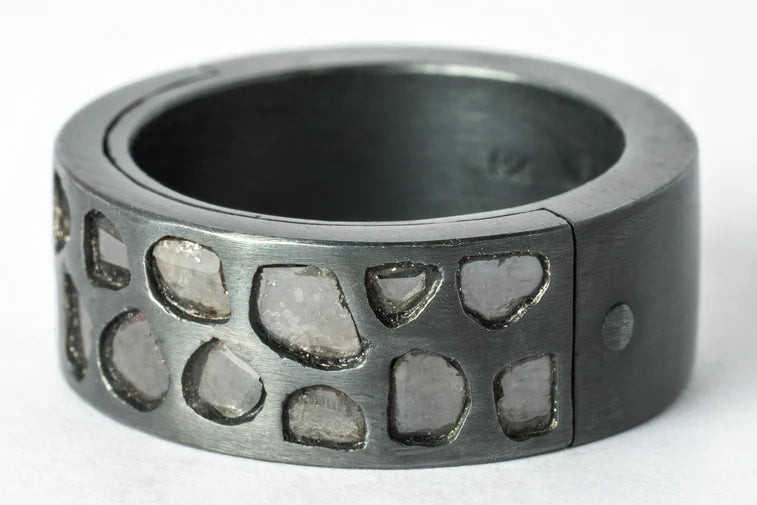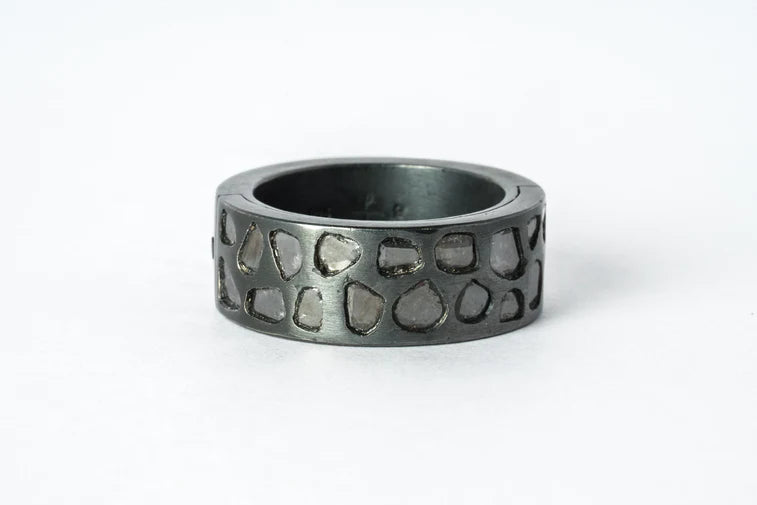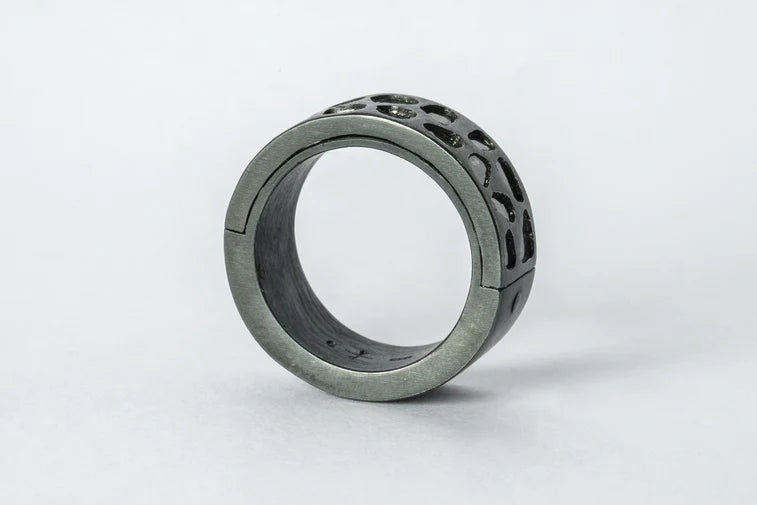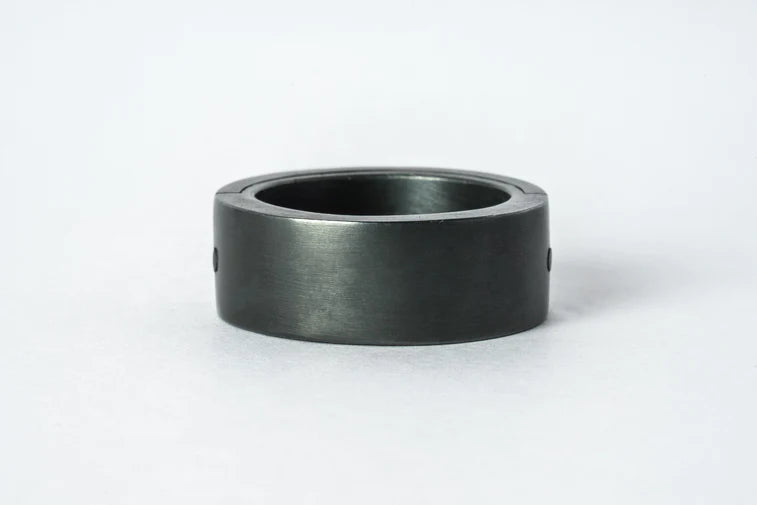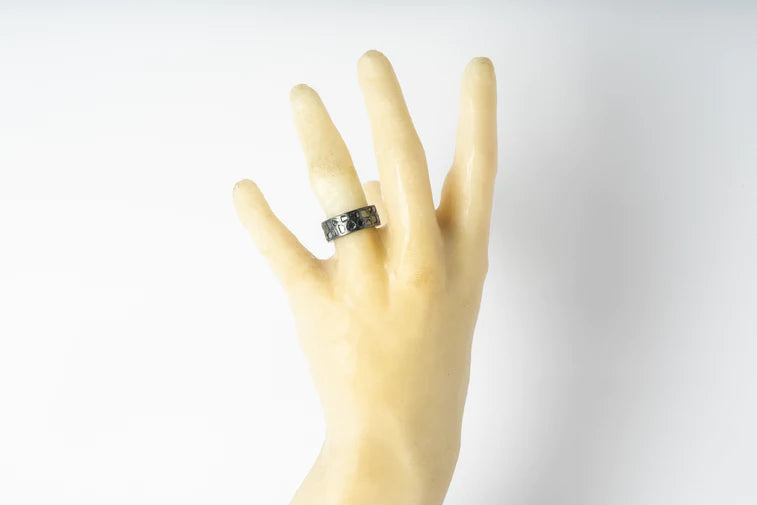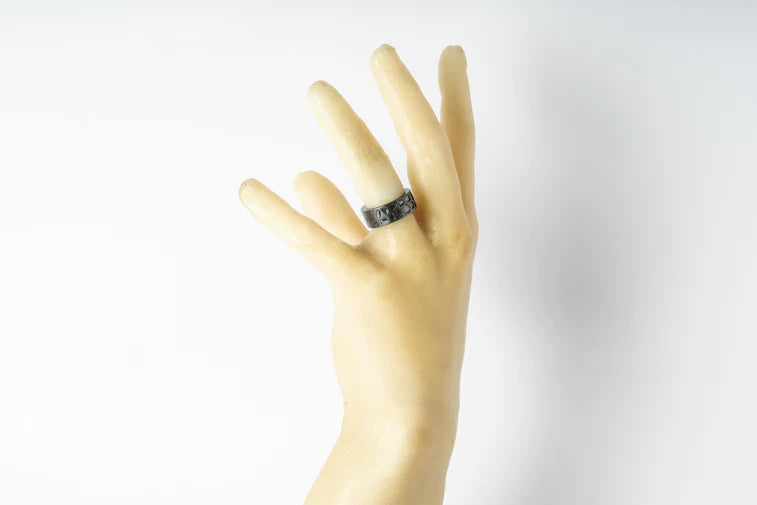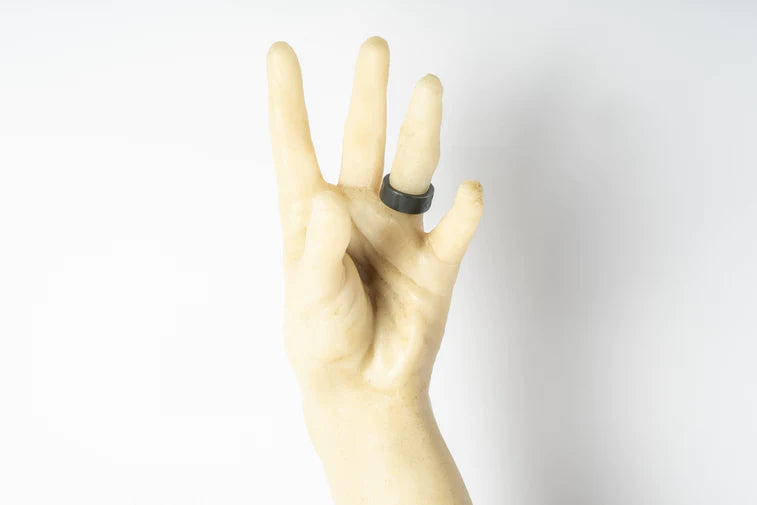 Inquire about Sistema Ring Mega Pavé 9mm 1101-10-KA+DIA